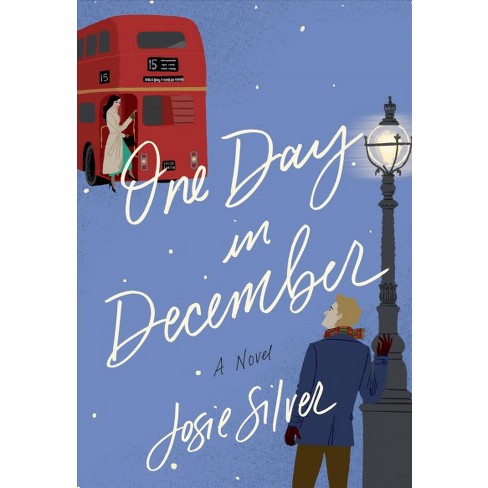 Judging from the cover and title, One Day In December by Josie Silver seems like the perfect book to cozy up to under a nice warm blanket on a frigid December night! This is part of the reason I chose it for my Book of the Month box, plus it was Reese Witherspoon's December book club pick and her taste is gold (am I right?!). Much to my surprise, this book had nothing to do with December besides a small detail! I was expecting to read a super winter-y/Holiday story, but I was wrong (not that I'm disappointed, my first impression was simply off).
Laurie is the ultimate hopeFUL romantic type and when she locks eyes with Jack from the window inside a crowded transit bus on a snowy December night, she knows right then and there he is the one for her. She searches an entire year for him in various places throughout the city knowing she would instantly remember his eyes after so long. After many failed attempts at finding the love of her life, Laurie begins to accept her fate until the night Laurie's roommate and best friend, Sarah introduces her new boyfriend whom she is madly in love with. To Laurie's surprise (and dread), Sarah's dream guy turns out to be the exact man Laurie has been searching for for over a year.
One Day In December takes us on a emotional ten-year journey of the triangle that becomes Laurie, Sarah and Jack; a journey of love, loyalty, and friendship. I generally do not ever read romance. Aside from JoJo Moyes' books, this may be the only romance story I've read. Personally, I don't gravitate towards the story lines as they seem too unrealistic for me to relate with. I will say, this book was pretty realistic however it just isn't my style. I enjoyed the lightness of it and thought it was a cozy read appropriate to snuggle up to in the chilling December temperatures, but I think I'll stick to my usual genres!