Check out some of my favorite places to cozy up with a great book and even better cup of coffee (aside from my couch) 🙂
Roscoe Books
I recently moved and was thrilled to learn there was a neighborhood book store just a few blocks over. Roscoe Books reminds me a lot of my beloved Unabridged Bookstore in Lakeview – I adore the handwritten store recommendations and I love to support local businesses when I can. Another HUGE plus for me…they are dog-friendly! And not just that, they are large dog friendly, which means I can bring my 80 pound greyhound with me! I have dropped in with Pip and both times were great experiences; it was not overly crowded which is ideal for me with a very large dog at my side. It also allows me to browse without the pressure of being in someone's way. The shop owner gave Pip a treat and gave us some store/restaurant recommendations when I mentioned we were new to the area. I am so excited to become a frequent shopper of Roscoe Books!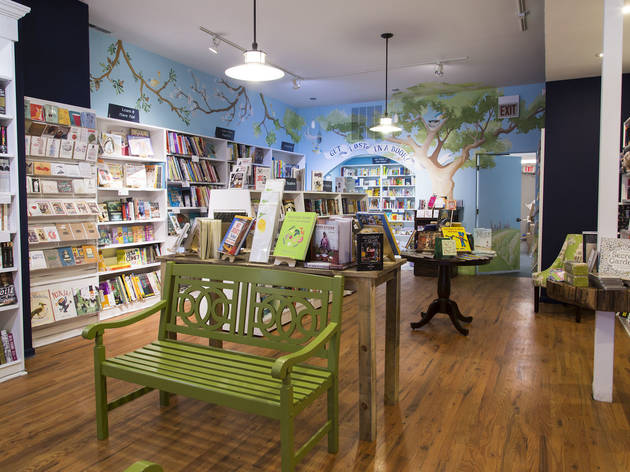 Dollop Coffee Shops
There are several in the Chicago area but I personally like the location on Clarendon. Tucked away on a quiet corner of Buena Park, this neighborhood favorite offers a super cozy environment. I'm a sucker for anything with exposed brick walls and hanging Edison light bulbs so this was a no brainer for me! There's plenty of seating options despite the small curb appearance with both table top, bar-style, couch seats and an additional step-down room off the main area. One of my favorite aspects of this shop is they serve your drinks in the cutest and biggest mugs (if you're not taking it to-go).
My Go-To order: Coffee with one pump of sugar-free hazelnut and cream OR Hot coconut tea unsweetened

Unabridged Bookstore
While there's no "lounge" area to read what you've just purchased, I LOVE everything about this bookstore. First + foremost, it's local and I'm all about shopping local. Again, looks can be deceiving as from the outside you think it's only a room or two big bookstore. But this place twists and turns and before you know it you're lost in the historical fiction section wondering how you got there. From children's books, to memoirs, to cooking, to science fiction, to LGBT, to the newest and just released books, this place has it all. Not to mention the best part of it: the sale section. Yes, you heard that right. A sale section in a local shop! Books range from $5-15 and can be just a few months "old". I've found some real gems in there. And get this, the owner and employees handwrite why they love certain books and their reviews are pinned underneath tons of books throughout the store (see below if you don't believe me). It doesn't get more down to earth than that.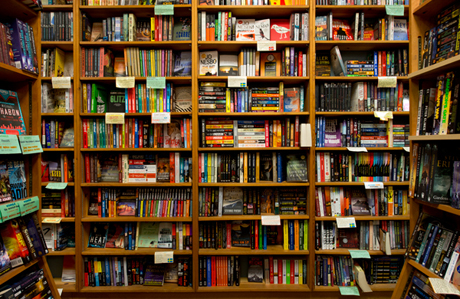 Colectivo Coffee
Founded in Milwaukee, Colectivo Coffee has made its way to Chicago priding itself on sourcing coffees from origin and roasting each batch by hand. Alongside coffee, they have a full menu including breakfast and lunch with TONS of meatless options for all my fellow vegetarians. Ingredients are locally sourced and organic – there's just something that makes ya happy when you support local! The Lincoln Park location is quaint, but offers more seats than you'd think with an enclosed patio (great for winter), an outdoor patio (seasonal) and a few tables inside. Again, I'm a suck for hanging Edison lightbulbs and outdoor seating! This is a pretty popular spot during weekend mornings, but during the week/later in the afternoon on weekends are perfect for finding the perfect spot to settle into.
My go-to order: Whole grain toast with all natural peanut butter OR the veggie pesto burrito. Of course, with an iced coffee of the day to go with it.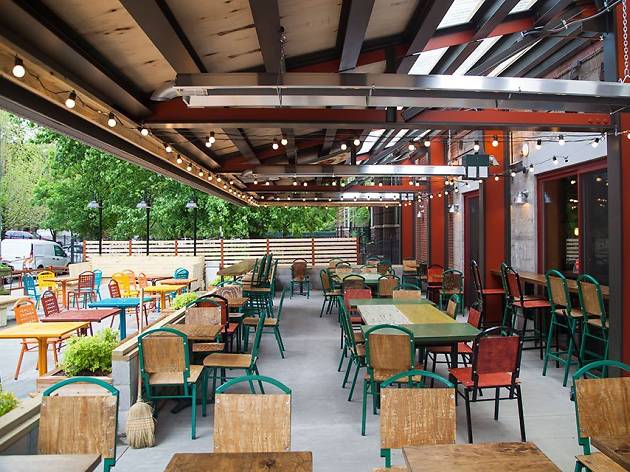 Volumes Bookcafe
Located in the heart of Wicker Park, Volumes Book Café offers a cozy setting perfect for those looking for a new book, a place to read, and a place to have a drink (coffee or alcoholic). The interior is a super cool vibe with my favorite: hanging Edison lightbulbs! I like the idea of combining a bar/coffee shop with a bookstore. While the selection here isn't near as large as Unabridged, it's still a cool spot worth checking out!